These pictures were taken in Old Town
Gaithersburg
a few weeks back. It was nice to have the
opportunity
to photograph this family. The two little boys were so adorable - running around the playground, watching the big trains - all wide-eyed as they scampered on past us. I love shooting at this location, and even though the Maryland humidity was pretty strong that day, the images came out nice. I got to get to know another great family. :) This is why I love my job - meeting new people, and having the opportunity to give them photographs that they will enjoy for years to come.
PS- I got new photoshop actions this week, so I tried something different with some of the pictures by messing around with action combinations... enjoy!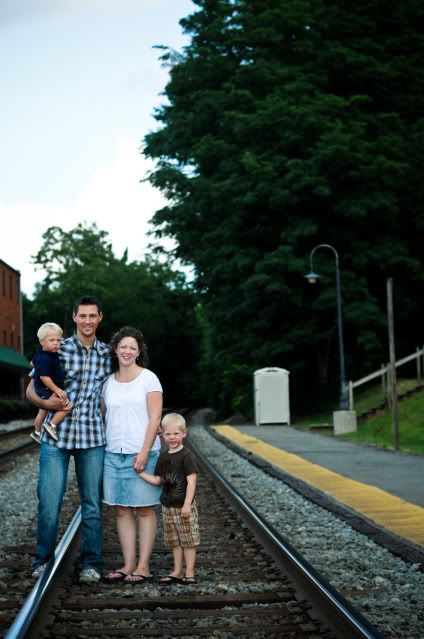 Ha ha
- it took some time to get used to the loud trains that would pass by.