I was second shooter for Ellen Cohn at Emily and Michael's wedding a few weeks back. As Ellen photographed the bride and her bridesmaids, I walked down the streets of Wilmington, Delaware, met up with the guys, and took some group shots of them at the church. They were one funny group, and made my job great fun. :)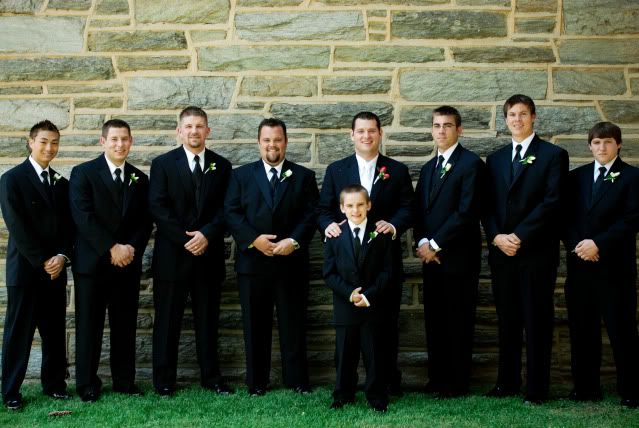 They preferred funny weird group shots over the traditional ones, and who can blame them?!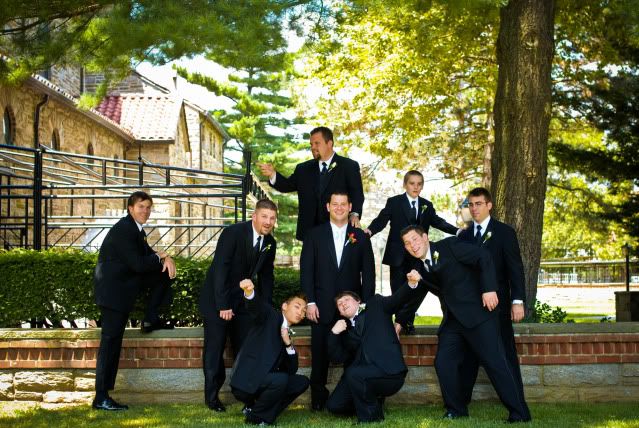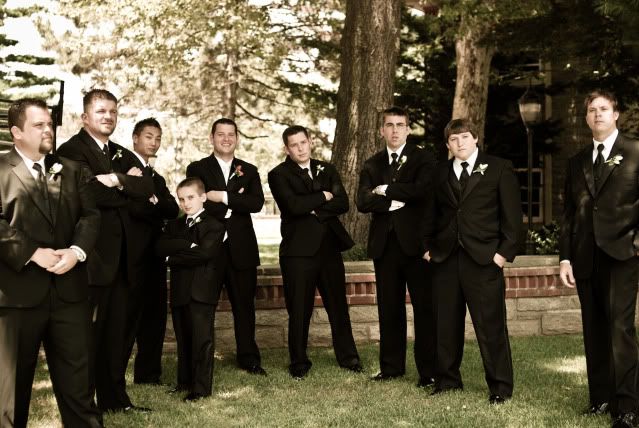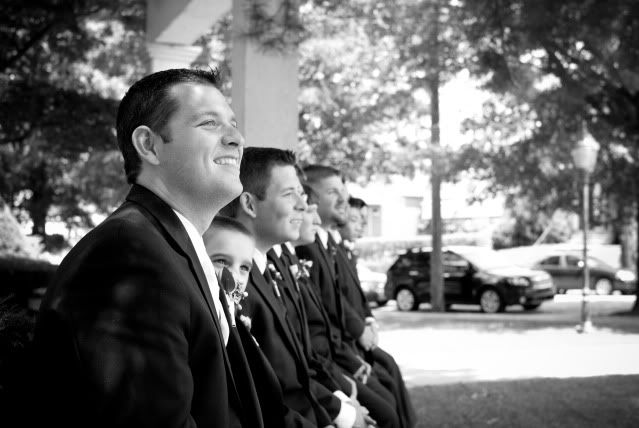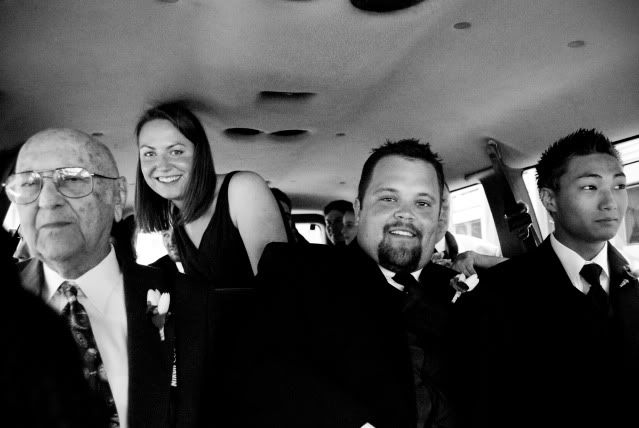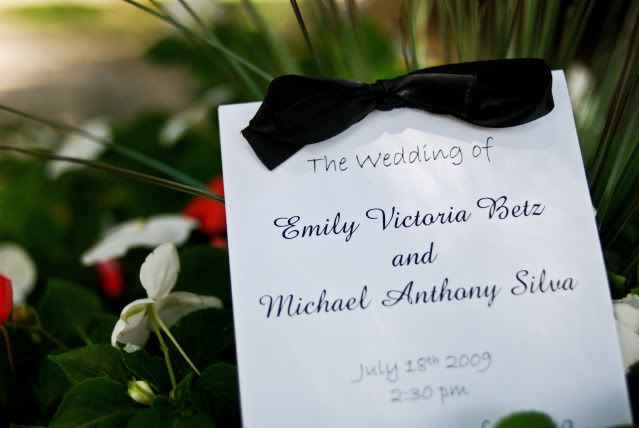 Emily and her bridesmaids, ready to walk down the isle.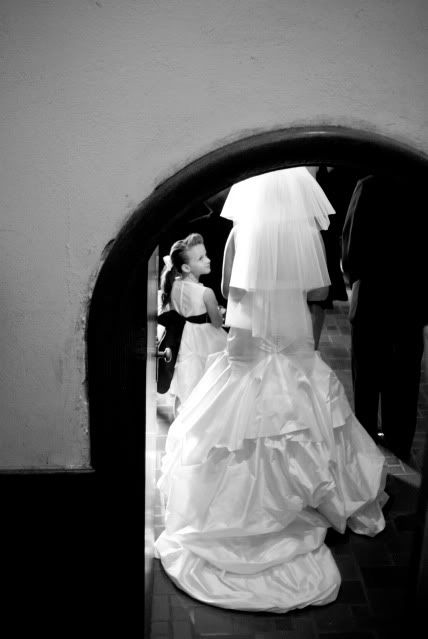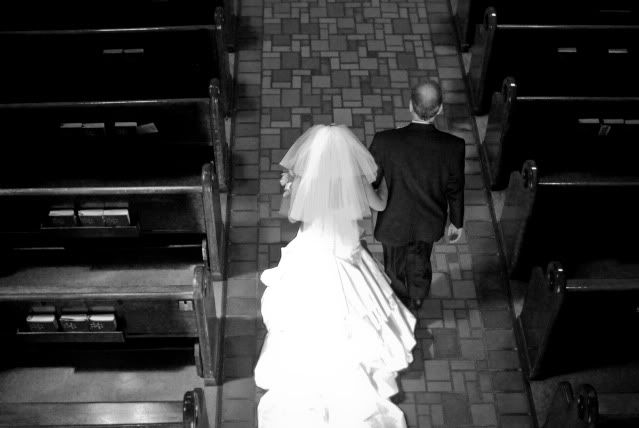 The church was breathtaking...as was the bride.
This flower girl was such a cutie! Right after the ceremony was over and the group formals began, she plopped down into the pew, and whipped off her little white shoes. She looked up at me and said, "They hurt and are sweaty"! I then teashed her by saying, "Stinky feet!". She lifted up her shoe, took a good sniff and said, "They actually aren't!" haha.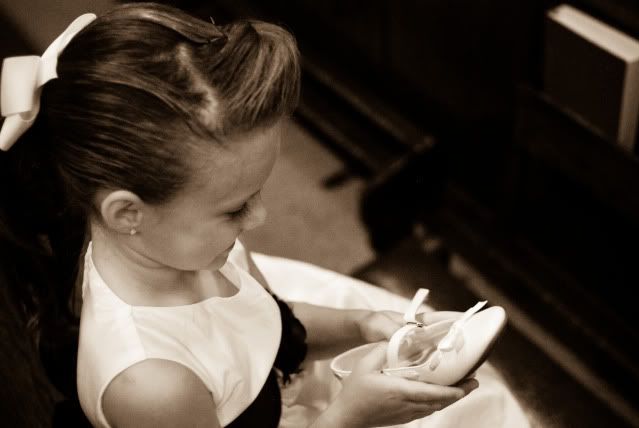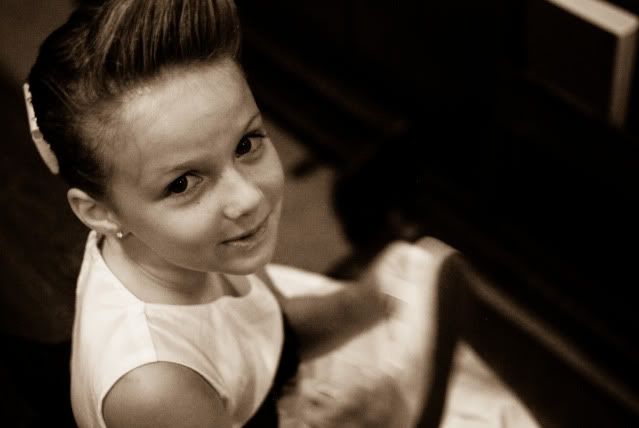 Some shots of the newlyweds...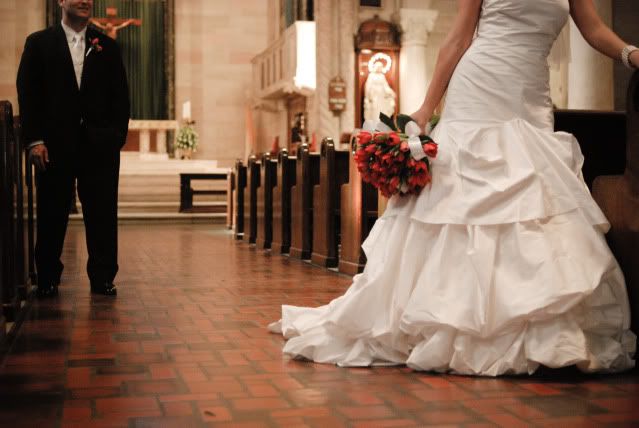 Off to the rose garden for a few more bridal shots...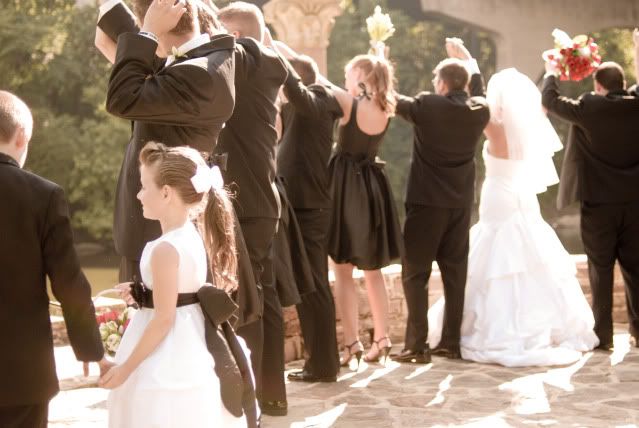 This was a great day, and the bride and groom were an all around fun couple.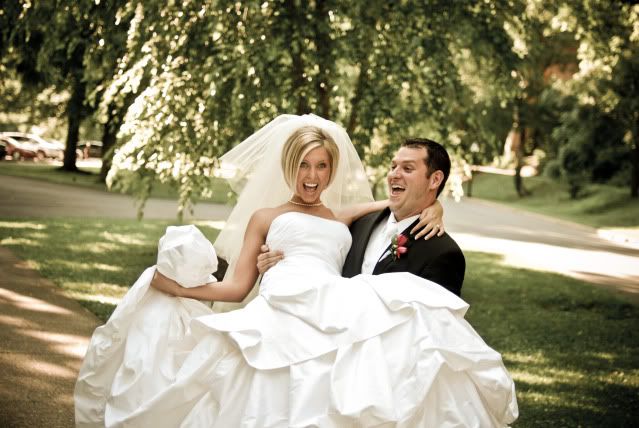 Let the party begin....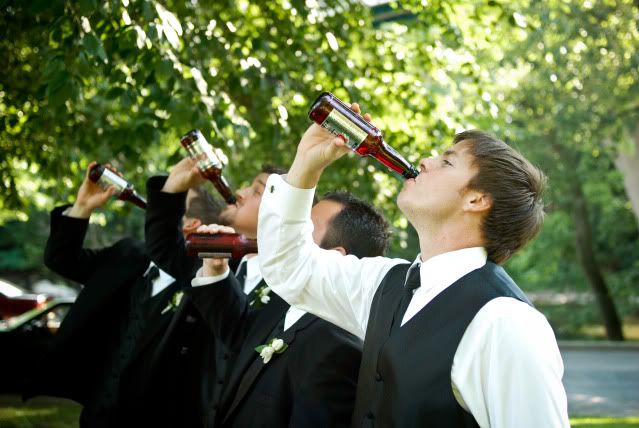 and...one last photo of the couple through the garden.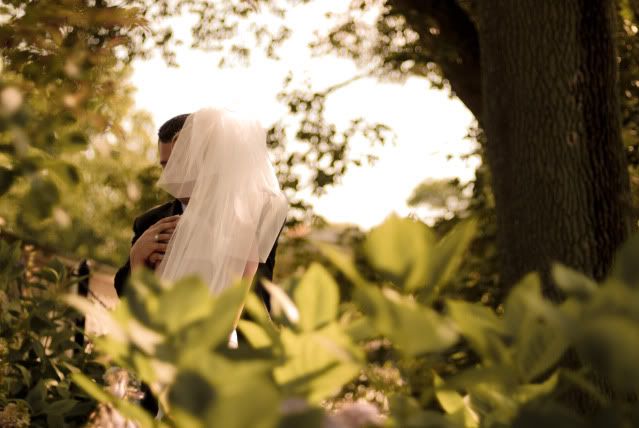 The band,
Nightlife
was one of the best entertainment I've seen so far. They had awesome voices and talent. Sooo, of course everyone wanted to join them on stage to have their shot at a solo! The bride, groom, and best man sang there hearts out, and danced like there was no tomorow. It was great to watch!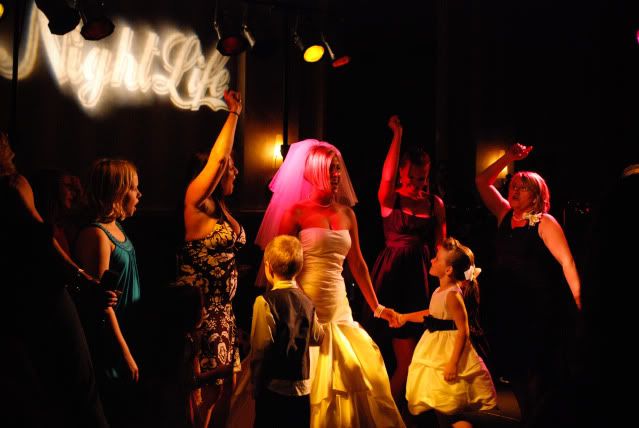 They are the ultimate rockstars!